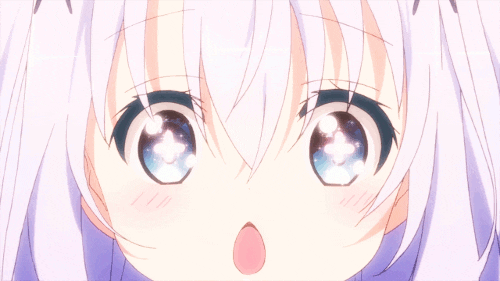 Let's do this thing..
Hey guys it's me evescapes and I decided to join the bandwagon and do the "30 Day Blogging Challenge" where in you guys could slowly get to know me by invading
my privacy I'm just kidding (':
This will be a little bit of a spam with posting daily but I hope you guys don't mind, after all it is a way to get to know me, who is fairly new to the blogging community. I do plan on doing the "30 Day Anime Challenge" and the "Colorful Anime Challenge" which I'll be linking here if I do end up doing them.
So without further ado, let's begin~
DAY ONE
---
your blogs name
My blog's name is 'evescapes' which isn't originally going to be my blog name. I was planning on calling it 'sincerelyeve' and even 'kawaiieve' since I'm a weeb trash but all of the names were sadly taken so I was left with my current blog name. Most people could obviously tell that the name was inspire from the word "Escape" which is what I intended my blog to be, my very own escape of reality. I plan on being more of myself over this blog, showing my weeaboo-ness and even giving others tips based on my own experience.
That's how my blog name 'evescapes' was created.
---
10 facts about myself
1.) I am a still a student who's currently taking multimedia and arts and also studying a bit of programming in the process.
2.) My birthday is in the first day of September.
3.) I'm an otaku/weeaboo/trash (which you probably could tell from my website content)
4.) I love watching and hearing psychological and horror anime, but when it comes to real movies I don't think I would be able to sleep for a week.
5.) I'm a complete sweet tooth, I love eating a piece of chocolate everyday and I know it's unhealthy but I can't help it!
6.) I'm currently in a long distance relationship with my beloved but we're staying strong guys!
7.)  I love reacting to memes online, sometimes even dank memes, not to mention I tend to edit my classmates faces into memes.
8.) I have a cat who I truly love and adore, he always greets me whenever I get home and not to mention he loves cuddles.
9.) I love meeting new people online so hit me up if you wanna chat! Don't worry I don't bite.
10.) I used to make pixel art in deviantArt back in my free time when I was younger, but I plan on doing more of those again this year.

Yay! This is my first time ever doing a challenge here in my blog and I hope you guys will be there every step of the way! Also I hope you enjoy todays blog and don't forget to leave a like and comment down what you'd like to hear from me next. Don't forget to follow for weekly blogs. ♡
see you again my lovelies☆.。.:*・°
sincerely eve ☆*。★゚*
© pictures to the artists