Let's do this thing..
Hey guys it's my evescapes and welcome to Day 2 of my intake of the "30 Day Blogging Challenge" where in you guys could slowly get to know me! I hope you guys enjoy my journey through this challenge
So without further ado, let's begin~
DAY TWO
---
personality (based on myself)
I decided to separate them into two section which is my intake, what I think my personality is, vs what others see me. I guess this is a win win situation because you're going to be seeing the difference on how others see me and how I see myself.
I see myself as usually quiet and shy person when it comes to huge crowds, I usually cower myself and stand in the corner of the room rather than interacting with sociable people. I'm usually shy at first but once you get to know me I turn into this wild and different persona. This is when my fangirl/otaku mode comes out.
I love making others laugh with my corny jokes. I'm not the type to start the conversation unless I truly know you, like a best friend or someone whom I can relate and trust with. I'm the type of person who's afraid to trust someone so easily, after being abandoned by my previous friends in middle school I'm afraid to trust anyone else at all, although I've met some others whom I recently trust.
---
personality (based on others)
I asked a couple of people to describe my personality so don't worry this isn't rigged or anything. I didn't edit any of their words or take it against them, or even threatened them to compliment me. Not to mention they did warn be it would be "a bitter truth". After reading what they see me it made me realize how it was true in some perspective too!
"This perspective comes from a person who loves you and who's been with you for more than a year:
Eve; the ever-wonderful creature I've always adore and love. She loves to spend time with games and watching YouTube shenanigans. She adores all genres of art. But the sad thing about being Eve is being an impulsive spender. She loves, i mean literally love, shopping. At first, you might be thinking: "Ahh, she's only doing window-shopping", but never doubt her mind because it works differently. To you, it may look like window shopping, but in reality she's already making a list of what to buy next time she has money.
Although, she's filled with anxiety and shyness like an overflowing cup of water, she's an incredible friend. She loves to go around and play games with her friend, (shhhhh). She takes meme as a literal funny joke, and a weeab to top it off. She likes watching movies, slack around when there's no homework, and basically do something new every month. Like seriously, last month, she was doing YouTube, and now she's doing blogging. But hey, it's cute for me. She's really fun to go with and as her boyfriend, she loves doing sweet things with me.
Despite the flaws and amazeballs she's having, she's 10000000…00/10 for me. I will never trade her off with anything/anyone in this fvcked up world."
---
personality test
Last year, in my Personal Development class, our teacher refereed to us this website called 16 Personalities which gives results of what your personality is. Did I mention it was also free to use? Anyone with a device could try it! The website is known to get a 'freakishly accurate' description of who you are, not to mention the reviews are good.
I've tried this one last year and I tell you they're accurate and I could relate to it so much! Although I decided to take it up again this year to see if there are any changes to my personality.
Results: I'm an ENFJ-T – a Protagonist. I'm honestly surprise that I got the Protagonist trait but after reading a bit more about it I could honestly relate to this personality more than I thought I would.
"Everything you do right now ripples outward and affects everyone. Your posture can shine your heart or transmit anxiety. Your breath can radiate love or muddy the room in depression. Your glance can awaken joy. Your words can inspire freedom. Your every act can open hearts and minds."   -David Deida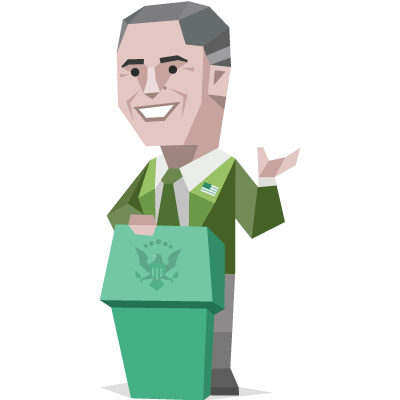 I was even shock myself that other Protagonists who share the same trait as me was Barack Obama, Oprah Winfrey and many more.
If you want to try the test then CLICK HERE to see for yourself. It only takes about 5-10 minutes to complete, but don't worry they're really easy question. This website can tell you a lot of cool stuff about your personality type, not to mention the famous people/fictional characters who shares the same trait as you did! If you want to check out all the personality types then click here.
Go ahead and share your personality type down below in the comment section! Maybe we share the same personality type, who knows?

Don't worry guys this blog was not sponsored! But I do suggest to try that site out because every detail of it could be relatable to your personality! Also I hope you enjoy todays blog and don't forget to leave a like and comment down what you'd like to hear from me next. Don't forget to follow for weekly blogs. ♡
see you again my lovelies☆.。.:*・°
sincerely eve ☆*。★゚*
© pictures to the artists