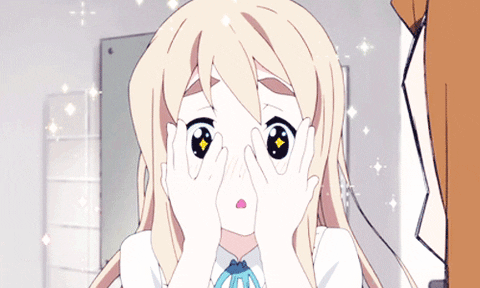 Let's do this thing..
Hey guys it's my evescapes and welcome to Day 3 of my intake of the "30 Day Blogging Challenge" where in you guys could slowly get to know me! I hope you guys enjoy my journey through this challenge
So without further ado, let's begin~
DAY THREE
---
favorite quote (anime)
One of the reasons why I like anime is because of their inspirational stories and not to mention sayings that teaches us, the viewers, about life itself. Here are my top 5 inspirational and favorite quote by the animes I've watched.
1.) "You can't judge how beautiful a girl really is by the way she looks." by Usagi Tsukino from Bishoujo Senshi Sailor Moon
2.) "Everyone here is the same. They don't notice anything. They don't say anything. And they don't think anything. They are merely a shell of their former selves and soon they will disappear like the melting snow. This epidemic leads innocent people to their deaths, and yet, it's pathogen will never be eradicated. This is a disease called serenity, a form of death that people have wished for." by Oryou Rikako from Psycho-Pass
3.) "Why should I care about appearances and labels anyway. It's what's on the inside that counts." by Haruhi Fujioka from Ouran High School Host Club
4,)  "Feelings you have for each other will not be known unless you voice them." by Kaoru Hitachiin from Ouran High School Host Club
5.) "I mustn't cry. Instead of spending time crying, today I'll definitely make some friends!" by Shiemi Moriyama from Ao no Exorcist
You could check out more anime quotes over here.
---
favorite quote (movies)
I asked a couple of people to describe my personality so don't worry this isn't rigged or anything. I didn't edit any of their words or take it against them, or even threatened them to compliment me. Not to mention they did warn be it would be "a bitter truth". After reading what they see me it made me realize how it was true in some perspective too!
1.) "Just because you're beautiful doesn't mean you can treat people like they don't matter." from 10 Things I Hate About You
2.) "My mama always said life was like a box of chocolates. You never know what you're gonna get." from Forest Gump
3.) "Life moves pretty fast. If you don't stop and look around once in a while, you could miss it." from Ferris Bueller's Day Off
4.) "Don't ever let somebody tell you you can't do something, not even me. Alright? You dream, you gotta protect it. People can't do something themselves, they wanna tell you you can't do it. If you want something, go get it. Period." by Chris Gardner from The Pursuit of Happyness
5.) "Some people can't believe in themselves until someone else believes in them first." by Sean Maguire from Good Will Hunting
---

So those are a few of my favorite quotes! Also I hope you enjoy todays blog and don't forget to leave a like and comment down what you'd like to hear from me next. Don't forget to follow for weekly blogs. ♡
see you again my lovelies☆.。.:*・°
sincerely eve ☆*。★゚*
© pictures to the artists