Welcome to my fifth day of the "Colorful Anime Challenge" hair version! Feel free to try the challenge yourself! Don't forget to tell me in the comments or tag me, I would love to see your personal opinion with this challenge. Also I did not create this challenge or whatsoever, I just came across this challenge in Google and Anime Amino and would love to spread it to this community. So let's all do this together shall we?
---
favorite female with orange hair 
Kyaaa! Of course I had to choose Taiga Aisaka from Toradora for this one! I'm honestly in love with her tsundere attitude, she's just so freaking adorable! I just want to scoop her into a hug and never let her go! She is also kind of an idiot but she deserves as much love as other tsunderes  in other anime.
---
favorite male with orange hair
Shoyo Hinata from Haikyuu!! wins this one for me. I am a fan of the anime to be honest. I just realize that both of my favorite orange hair characters are tiny but I love them both! I love how he has a cheerful personality and how he's serious when it comes to something he's passionate about which is obviously volleyball because of the anime.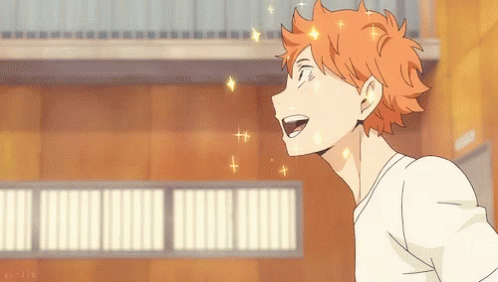 ---
Also I hope you enjoy todays blog and don't forget to leave a like and comment down what you'd like to hear from me next. Don't forget to follow for weekly blogs. ♡ scroll down below to follow please to support a potato~
see you again my lovelies☆.。.:*・°
sincerely eve ☆*。★゚*
credits pictures to the artists